Our Clergy
Senior Rabbi Jill Borodin (she/her)
Click here to email Rabbi Borodin.
Rabbi's Corner
(206) 524-0075
Rabbi Jill Borodin is a native of Toronto, Canada. Rabbi Borodin graduated with a joint honors degree in Jewish and Middle East Studies from McGill University. In 2001 she was ordained as a Conservative rabbi at the Jewish Theological Seminary of America and received her Masters of Arts in Jewish Education. Rabbi Borodin has lived in Canada, Israel, France and the United States and volunteered with the Jewish community in Romania under the auspices of the Joint Distribution Committee. Prior to coming to Seattle, Rabbi Borodin was the Rav Sheni at Har Zion Temple in Penn Valley, Pennsylvania. In her spare time, Rabbi Borodin likes to read, rollerblade, bike, and work with clay. Rabbi Borodin lives with her husband and twin daughters in the north end of Seattle. She has served as Congregation Beth Shalom's rabbi since 2005, and looks forward to getting to know you.
Associate Rabbi Paula Rose (she/her)
Click here to email Rabbi Rose
(206) 524-0075 ext. 2518

Rabbi Paula Rose was raised in New Jersey and in Cleveland, Ohio. She stayed in the Midwest for college, graduating summa cum laude from Washington University in St. Louis with a major in Jewish, Islamic, and Near Eastern Studies, and a minor in Psychology. Rabbi Rose continued her studies at the Jewish Theological Seminary, earning a Master of the Arts in Talmud and rabbinic ordination in May 2017. While studying, she worked in a wide array of rabbinic fields: on college campuses, at summer camp (she is a very proud staff alumna of Camp Ramah in the Berkshires), and as a hospital chaplain, but she fell in love with the varied nature, intergenerationality, and potential for relationship building in congregational life. In her spare time, Rabbi Rose loves reading, being near water, listening to podcasts, and spending time with her husband, Jeremy. She is excited to be part of the Beth Shalom team, and looks forward to meeting you.
Our Staff
Executive Director
Colin Coltrera (he/him)
Click here to email Colin Coltrera
(206) 524-0075 ext. 2502
Colin grew up in the Matthews Beach neighborhood, in northeast Seattle. As a kid he had a number of friends whose families were members of Congregation Beth Shalom — he even remembers attending one Shabbat as an elementary schooler, sitting up on the bimah during Adon Olam.

He first got involved in Jewish community as a student at NYU, where he studied Linguistics. After college he spent time as an English as a Second Language teacher, working with a variety of populations including recently immigrant and refugee teenagers in NYC and Tibetan Buddhist monastics in northern India.

Building on his passion for learning, but knowing he wanted to work outside the classroom, he returned to the U.S. and got a Master's degree in Learning, Design and Technology from Stanford University. After his time at Stanford, Colin worked as a consultant, design researcher, and executive coach.
Even before becoming Executive Director, Colin had the opportunity to apply some of his skills to a project he cares a lot about: Congregation Beth Shalom. He served on the Board of Directors, the Executive Committee, and chaired the Strategic Planning Committee.
Community and Membership Engagement Director
Katie Sturm (she/her)
Click here to email Katie
(206) 524-0075 ext. 2504
Katie Sturm is a native of Southern California, where she was first introduced to the rhythms of Conservative Jewish life through friends and colleagues at the Ziegler School of Rabbinic Studies. She holds a Masters in Interfaith Dialogue with an emphasis on Jewish-Christian dialogue from Trinity College Dublin, and spent a number of years working with the Jewish community in Dublin and London, and chairing the ICCJ young leadership cohort. She has become embedded in the Seattle Jewish community, working with a number of synagogues, Camp Kalsman, the HFLA, and the Jewish Coalition for Immigrant Justice - NW. In her spare time, she enjoys spending time with her family in Shoreline, cuddling her two cats and two dogs, reading, making music, writing, cooking nourishing food, adding unique colors to her hair, traveling, and helping people find their right-fit spiritual practices.
Education and Youth Director
Rachel Wachtel (she/her)
Click here to email Rachel Wachtel
(206) 524-0075 ext. 2503
Rachel Wachtel is a creative Jewish Educator who has been committed to lifelong learning and serving as a leader within the Jewish community ever since her summers at Camp Ramah. She honed her teaching skills while completing her Masters in Jewish Education at the Davidson School at JTS and has been working in both formal and informal Jewish educational settings since. She also recently graduated from MTEI, The Mandel Teacher Educator Institute. Before beginning the role as Education and Youth Director, Rachel taught 3rd grade Judaic Studies at the Jewish Day School of Metropolitan Seattle where she inspired students to ask questions and strengthen their own connection to Judaism. Rachel is deeply committed to the Beth Shalom community as you may have seen her around the Shul Shabbos chefing, leading Kabbalat Shabbat, or teaching the kindergarten religious school class. Rachel's other passions include Israeli dancing, ballet, cooking, and teaching her dogs, Sadie and Jackson, new tricks.
Early Childhood Director
Leah Lemchen (she/her)
Click here to email Leah Lemchen
(206) 985-2516
Leah Lemchen is the director of the Early Childhood Center. She and her husband Matt have three daughters. Leah has worked in the field of childcare for thirty years. Her experience includes supervising school-age programming at the Jewish Community Center, teaching extended day kindergarten and preschool, teaching at an English immersion preschool in Japan, running her own home based childcare and working as the Mentor Teacher at Kidspace Childcare Center in Seattle. She received a degree in Early Childhood Education from Bellevue College in 1998. She loves spending time with family, taking vacations and day trips, celebrating birthdays and holidays, photography and scrapbooking. Leah and her husband have been involved in the Seattle Jewish Community in a variety of ways since childhood.

B'nai Mitzvah Coordinator
Atara Jaffe (she/her)
Click here to email Atara Jaffe

Dr. Atara Jaffe, ND is originally from New Jersey, where she grew up immersed in Jewish life as the daughter of the late Rabbi Evan Jaffe. She attended Tulane University for Environmental Studies and Psychology, and most recently the National University of Natural Medicine where she received her doctorate in naturopathic medicine. Atara has tutored B'nei Mitzvah students since 2003, and finds great joy in the opportunity to build relationships with clergy, family and students and be a part of the process. She looks forward to sharing in and helping facilitate these special simchot within the Beth Shalom community. In her spare time, Atara loves all things outdoors, hiking, gardening, woodworking, being creative and spending time with loved ones.
Office Manager
Marjie Cogan (she/her)
Click here to email Marjie Cogan
(206) 524-0075 ext. 2512
Marjie Cogan hails from Portland, Oregon, where she spent 12 years in Sunday School at Neveh Shalom. She moved up to Seattle to go to college at the University of Washington. Marjie loved college. "I would have stayed there for the rest of my life if I could have." In spite of that she did finally graduate with a degree in Drama – Stage Management. Marjie worked for many years as a stage manager, including Julliard in NYC, Intiman, The Group Theater, NW Asian American Theater and New City. To supplement her income, she worked a number of office jobs.
Front Office Coordinator
Lauren Fellows (Earle) (she/her)
Click here to email Lauren Fellows
(206) 524-0075 ext. 2500
Lauren grew up in Boulder, Colorado, and moved to Seattle following her graduation from the University of Puget Sound in 2014. She has been to Israel three times, participated in BBYO, and was active in the Jewish community in Boulder, but decided to stay in the Pacific Northwest for the culture and wealth of opportunities. She has been working the front desk at Beth Shalom since 2015.
Lauren studied Japanese and Geology in school, and spent five months abroad in Japan in 2013. She will happily talk your ear off about her areas of study given half the chance. In her free time, Lauren enjoys drawing, writing, toy collecting, and playing video games (especially Pokémon and Final Fantasy XIV). She lives on the east side with her husband and two cats.
Lifecycle Coordinator & Rabbi's Assistant
Ellis Engbar (they/them)
Click here to email Ellis Engbar
(206) 524-0075 ext. 2508
Ellis Engbar has a degree in Philosophy from the University of Montana with an emphasis on Ethics. Their career has primarily been in the field of victim services advocacy and awareness education. Ellis has also been a professional development consultant, a life coach and a Pinkerton detective.
Ellis attends Temple Beth Or in Everett where they taught Religious School, developed and facilitated a variety of Adult Education programs, served as board president and leads Shabbat and other services on a regular basis. They currently coach students toward their bar or bat mitzvah and co-creates with students their Religious School graduation service.
Ellis lives in Marysville.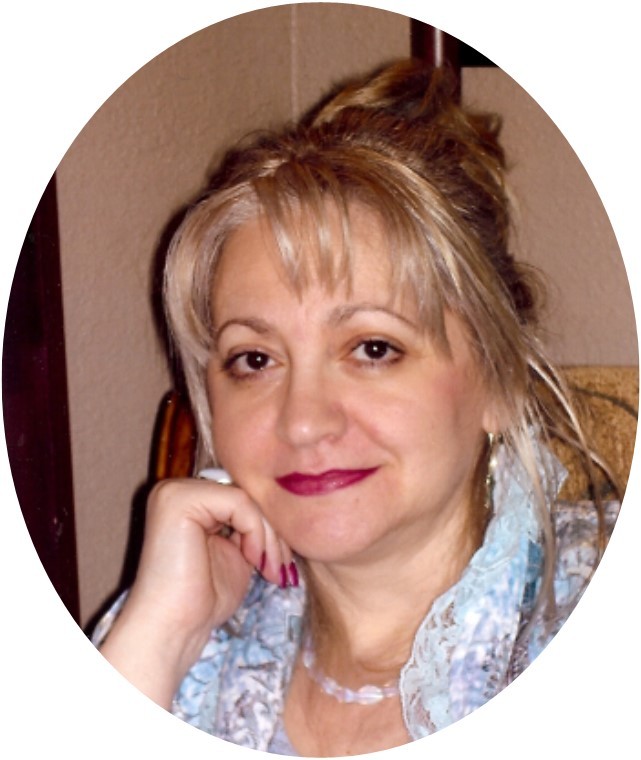 Bookkeeper
Emma Shusterman (she/her)
Click here to email Emma Shusterman
(206) 524-0075 ext. 2505
Emma was born in Russia in Kazan, the capital of a big Muslim autonomous republic, Tatarstan, located in the center of Russia. She received her Master's degree in Accounting from the Finance-Economics Institute of Kazan. In 1991, she made aliyah to Israel, and then moved to Seattle in 1996, with her two daughters, to be closer to her parents and her three sisters (all are currently Beth Shalom members) who already lived in this city. She started working for Beth Shalom soon after arriving in the US. During the twenty years that Emma has worked at CBS, the shul and its members have become a tremendously significant part of her life. Her family could not have survived without this support and help. She came to this country without a word of English, but spoke Russian, Hebrew and German. With that she worked as a Shabbat babysitter (with her daughters' help) and Religious School Ozeret. While improving her English she started to volunteer for the synagogue's office and then was offered a part time position. From 1999 – 2004 she worked as the assistant to the Rabbi and the Director of Education. Since the summer of 2004 Emma has been the Beth Shalom Bookkeeper. If you have questions regarding your statements, account, stock transfer, donations, credit card payments, etc., please contact Emma, and she will be more than happy to assist you.
Communications Manager
Carol Benedick (she/her)
Click here to email Carol Benedick
Carol Benedick has been a member of Congregation Beth Shalom for over thirty years, and, except for spending a year in Israel in 2007-08, she has worked at Beth Shalom since 1999. Carol has held several positions at Beth Shalom including Program Director and B'nai Mitzvah Coordinator. She was also Executive Director from 2013-2021.
Carol has a Master's degree from the Jackson School of International Studies at the University of Washington. She also completed the certificate program in Non-Profit Management at the UW. Before working at Congregation Beth Shalom, Carol worked in the Russian – American fishing industry and in Refugee Resettlement at Jewish Family Service.
Carol sends out the Cybershul, and edits the Shavu'on. Contact Carol to add names to our Refuah Shlemah list.
In her free time, Carol likes to sew, knit, garden and enjoy life with her husband, Joe Orzech, and their two daughters.
Fri, December 9 2022 15 Kislev 5783