PreK to 5th
PreK to 5th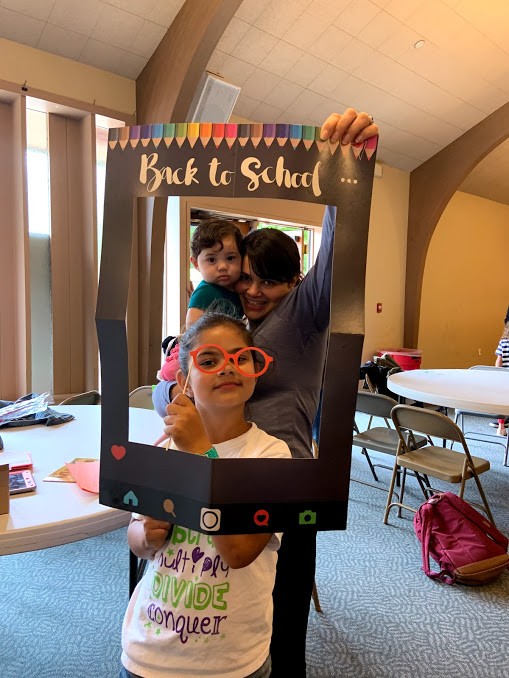 Here is an update on our plans for the 2021-2022 program!
As we look towards next Fall, decisions about in-person activities and COVID protocol will be made by Rabbi Rose and Rachel Wachtel following the recommendations of the CBS COVID Committee, public health guidelines, and Seattle Public School. As the fall get closer we will send updated information about our COVID policies.
We are hopeful that we will be able to welcome Religious School participants back to CBS and are working with the COVID committee to determine the best plans and policies to do so in a safe way. At the same time, we know that some families will not feel comfortable coming back quite yet. If the CBS Religious School team and the COVID committee determine that it is not safe to meet in person, we will transition all the programs below to meet via Zoom.
We hope to offer the following programs and options and registration is now available through your shulcloud account:
Pre-K-2nd Grade Program:
In Pre-K through 2nd grade students are introduced to the Hebrew language and the Hebrew alphabet. They practice reciting brachot (blessings) for Shabbat, Holidays, and food. They study key Torah texts connected to Jewish values. Each Sunday, in addition to learning with their grade-level teacher, students participate in an Israel Program with our Shinshin and a Hebrew lesson with our Hebrew Through Movement Specialist.
Chalutzim (preschool class for 3 and 4 year olds) meets:
Sunday mornings 9:30-12:30
*No virtual option offered for this age group
Gan, Kitah Aleph and Kitah Bet (Kindergarten, 1st and 2nd grade) meets:
Sunday mornings 9:30-12:30 (in-person)
or
Sunday afternoons 1pm-2pm on Zoom offered in collaboration with 2 other Conservative Synagogues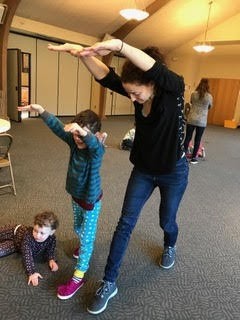 3rd -5th Grade Program:
Option 1/All in Person- Sunday mornings 9:30-12:30 and Tuesday afternoons 4:30-6:30pm at CBS
Option 2/ Hybrid- Sunday mornings, 9:30-12:30, at CBS, Wednesday afternoons on Zoom
Option 3/All Virtual- Sunday mornings, 9:30-12:30, and Wednesday afternoons, 4pm-6pm, on Zoom
Sunday classes will include: Tefillah with Rabbi Rose, an Israel program with our Shinshin, Hebrew with our Hebrew Through Movement Specialist, Jewish History, Kashrut, and Gardening for 3rd grade students and a year-long lifecycle unit for 4th and 5th grade students, and community building time.
Mid-Week (Tuesday or Wednesday) Classes will include: Prayer focused Hebrew learning, bible and Jewish text study, and units focused on Jewish holidays.
FAQ
Q: How do I know what is taught in each grade level?
A: Click here to download our detailed RS and Prozdor curriculum overview
Q: I'm not sure which option is best for my family or have other questions.
A: Let Rachel know and she will be happy to find a time to meet via phone and discuss the options and/or answer any questions.
Consider supporting our school by purchasing an item from our Amazon Wish List
Tuition Pricing for 2021-2022
CBS believes that Jewish education should be accessible to all. The synagogue's budget offsets the cost of Religious School to keep it affordable, reflected in the "standard tuition." The actual cost to educate each child, retain excellent teachers, and provide quality, innovative programming is higher than the standard tuition, reflected in the "unsubsidized tuition." Members who are willing and able to are invited to pay the unsubsidized tuition or make a tax exempt donation. Standard fee rates are available to members of CBS. Non-members kindly pay the unsubsidized rate. If you are interested in becoming members, please contact Melani Baker.
Grade
Standard Tuition
Unsubsidized Tuition
Halutzim, Gan, and Kitah Aleph
(Pre-K, K, and 1st Grade)
$1,170
$1,550
Kitah Bet (2nd Grade)
$1,220
$1,600
Kitah Gimmel, Dalet, and Hey
(3rd, 4th, and 5th Grade)
$1,520
$2,115
Sun, January 23 2022
21 Shevat 5782
Today's Calendar
---
Upcoming Programs & Events
---
This week's Torah portion is

Parshat Mishpatim
Candle Lighting
Havdalah
Motzei Shabbat, Jan 29, 5:47pm
Shabbat Mevarchim
View Calendar
Zmanim
Alot Hashachar
6:10am
Earliest Tallit
6:46am
Netz (Sunrise)
7:47am
Latest Shema
10:03am
Zman Tefillah
10:50am
Chatzot (Midday)
12:21pm
Mincha Gedola
12:44pm
Mincha Ketana
3:02pm
Plag HaMincha
3:59pm
Shkiah (Sunset)
4:56pm
Tzeit Hakochavim
5:46pm
More >>
Sun, January 23 2022 21 Shevat 5782